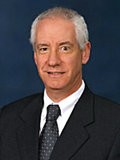 Today's Financial Planning climate offers unprecedented opportunities. At Davidson Financial Planning our mission is to:
• Help you clarify and define your goals
• Recommend solutions that fit your needs
• Deliver timely information
• Explain how changing financial conditions affect you
• Monitor your financial progress

Davidson Financial Planning created this website to help you gain a better understanding of the financial concepts behind insurance, investing, retirement, estate planning, and wealth preservation. Most importantly, we hope you see the value of working with skilled professionals to pursue your financial goals.

We're here to help educate you about the basic concepts of financial planning. We specialize in helping our clients develop a comprehensive, cohesive financial strategy that fits their unique needs and enables them to meet both short- and long-term objectives. On our Website, you'll find valuable information for evaluating your current position and making progress toward your financial goals. We offer educational articles that outline financial concepts and highlight products designed to fill the gaps in your financial strategy. You'll also find calculators that will help you assess your current and future needs.

Please remember to visit our site often, as our content is constantly changing.
If you have any questions or want to schedule a complimentary meeting to discuss your specific needs, please e-mail me at todd@wealthmgmt4u.com or call (310) 257-0755.
Worried your retirement might outlast your savings? A qualified longevity annuity contract could provide an income stream later in life.

Financial scams aimed at businesses are on the rise. See which potentially costly schemes owners and employees need to look out for.

Can a Roth IRA double as a college savings tool? Find out how a Roth IRA compares with state-based 529 college savings plans.

An irrevocable life insurance trust can help pay estate taxes, but recent exemption level increases may warrant a new insurance strategy.